Diablitos Gourmet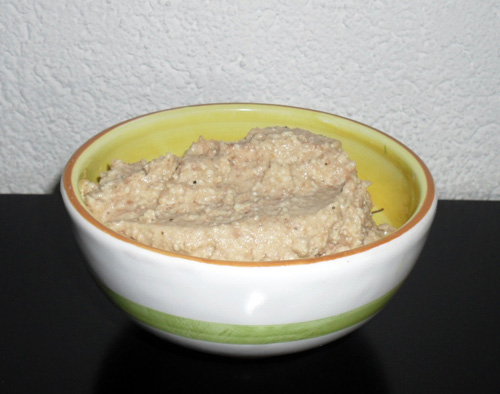 Diablitos bija ikviena mīļākie Venecuēla, kad es biju bērns.  Tā faktiski ir amerikāņu produkts-deviled Ham, bet tās lielākais patērētājs ir Venecuēla.  Tas parasti patērē ar arepas, grauzdiņš vai krekeri.  Mūsu draugs sāka sajaucot to ar Mayo un Parmesan sieru un jokingly nosauca to "Diablitos Gourmet" (gardēdis deviled šķiņķis). Sastāvdaļas:
1 var deviled Ham-Diablitos
1 ēdamkaroti Mayo
1 ēdamkaroti rīvētu parmesan sieru
Pagatavošana:
Sajauc visas sastāvdaļas bļodā.
Pasniedz ar Arepas.
---