Zucchini with Tomatoes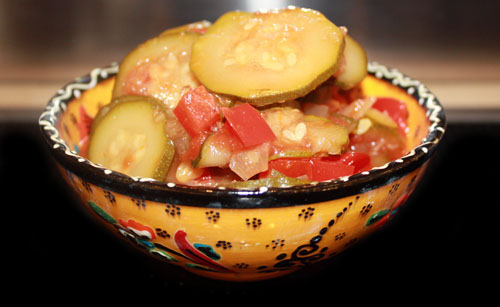 This is a nice summer side dish.
Ingredients:
8 zucchinis – sliced
2 red peppers – chopped
1 onion – finely chopped
2 garlic cloves – pressed
6 tomatoes – chopped
salt and pepper to taste
Directions:
Fry the onions and the garlic for about 10 minutes. Add the zucchini and fry an additional 10 minutes.
Add the tomatoes, salt and pepper and continue cooking for another 15 minutes.
Let cool and then place in the fridge.
Serve cold as a side dish.
---