Diablitos Gourmet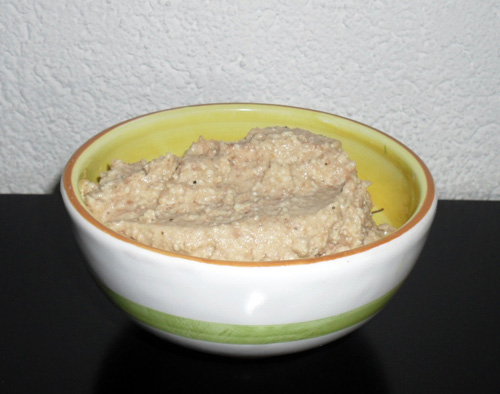 Diablitos was everyone's favorite in Venezuela when I was a kid.  It is actually an American product – Deviled Ham, but its largest consumer is Venezuela.  It's usually consumed with arepas, toast or crackers.  A friend of ours started mixing it with mayo and parmesan cheese and jokingly named it "Diablitos Gourmet" (gourmet deviled ham).
Ingredients:
1 can Deviled Ham – Diablitos
1 Tablespoon Mayo
1 Tablespoon grated Parmesan cheese
Directions:
Mix all ingredients in a bowl.
Serve with Arepas.
---