Zacusca – Romanian Vegetable Spread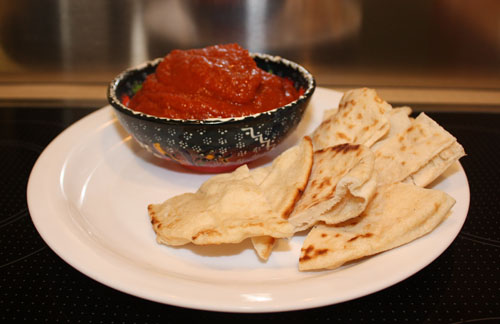 A friend of mine from Romania thought me how to make this delicious spread. You can serve it with crackers, toast or any type of bread.
Ingredients:
3 Eggplants
5 Pimentos
3 Carrots
1 teaspoon tomato paste
1 – 2 teaspoons salt
pepper to taste
Directions:
Roast the peppers and the eggplants (see Pimientos Morrones and Baba Ghanoush)
Cook the peeled carrots in a little bit of water until tender.
Place all ingredients in a food processor (discard the eggplant peel and peel the pimentos and discard the seeds first).
Blend. Refrigerate before serving.
---