Avocado Shrimp Cocktail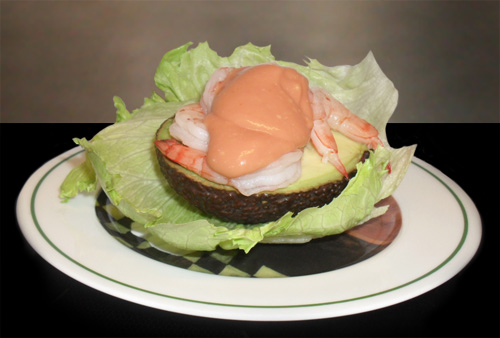 Shrimp Cocktail with avocado was one of my favorite meals in Venezuela.
Ingredients:
Cooked shrimp – 6 per serving
Avocados – 1/2 per serving
Salsa Rosada:
2 Tablespoons Mayo
4 Tablespoons Ketchup
Lemon Juice
Salt and pepper to taste
1/2 teaspoon horseradish
Directions:
Mix all ingredients for the "Salsa rosada" in a bowl.
Place the shrimps on the avocado half.
Top with Salsa Rosada.
---