Pesto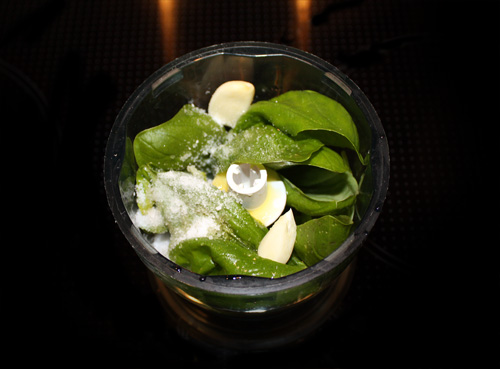 This is a very simple yet delicious pasta sauce.
Ingredients:
3 cups basil leaves
1 teaspoon salt
3 garlic cloves
3 Tablespoons olive oil
Directions:
Mix all ingredients in a food processor.
Serve with your favorite pasta and add lots of parmesan cheese.  You can also use it to make Bolognese sauce (next post).
---