Guacamole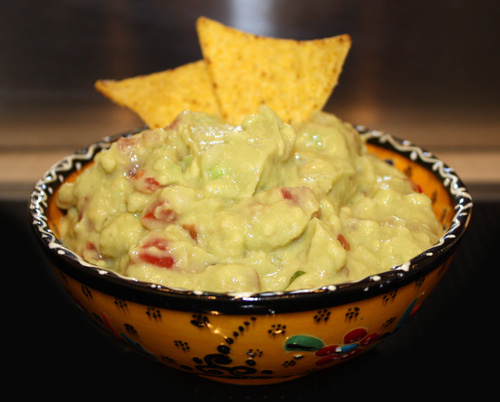 Now this is the original mexican guacamole. My comadre Wendy – from Mexico – made it, and was happy to share the recipe with us! "Comadres" in spanish is what  godmother and the mother of a child become after the christening –  "Compadres" refer to the father and godfather.
Ingredients:
2 avocados – ripe
1 small onion – finely chopped
1 tomato – finely chopped
cilantro –  leaves of a few stems, finely chopped
1/2 lemon –  juice
1/2 teaspoon salt
Directions:
Mash the avocado with a fork.
Add the rest of the ingredients, and mix well.
---