Coleslaw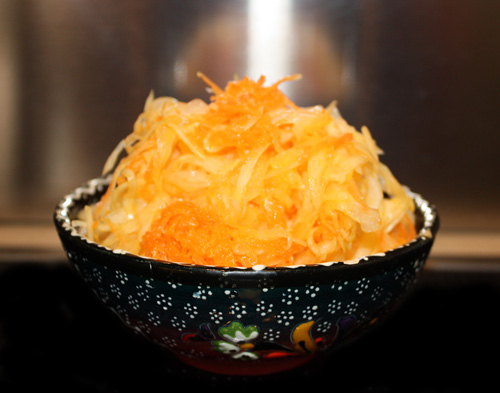 This is a very simple, very light version of the classic  side-dish.
Ingredients:
1 small cabbage
6 carrots – finely grated
1 lime – juice
2 Tablespoons olive oil
1/4 teaspoon cumin
1 teaspoon salt
pepper to taste
Directions:
Add the salt to the finely chopped cabbage, and crunch it with your hands.
Add the rest of the ingredients, and let it rest for a couple of hours in the fridge, before serving.
---