Pimientos Morrones – Roasted Peppers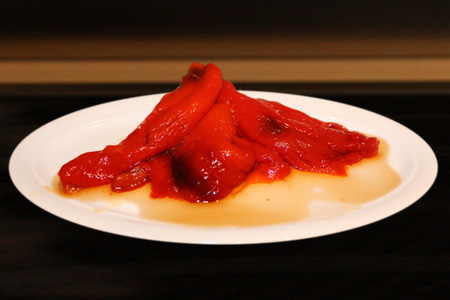 This is the first part of a recipe.  The rest continues tomorrow.  Prepare one day in advance in order for the flavour to develop!
Ingredients:
Directions:

Arrange the peppers on a pan.

Roast in oven at 350º F (Europe 200º C) for about 1 hour.

Place in a covered bowl immediately and let it cool.
Once the peppers have cooled, peel and discard all the seeds.
Cut in thin stripes and place it in the fridge.
You can use it for many different dishes, or add a little salt and olive oil and enjoy with a nice baguette!
---