Ceasar style salad with chicken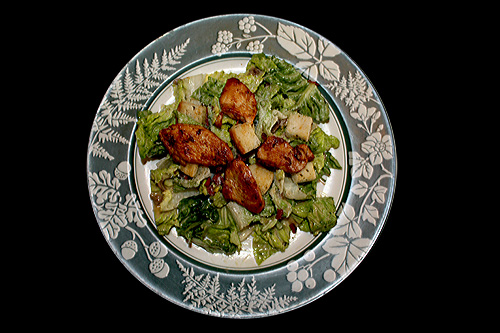 Ingredients:
Ceasar style salad (see recipe)
4 chicken breasts, skinless and deboned, cut in thin stripes
Marinade:
1 large lemon
4 Tablespoons olive oil
1.5 teaspoons salt
pepper
3 garlic cloves crushed
Directions:
Combine lemon, salt, pepper, oil and garlic.
Add chicken, mix, cover and place in the fridge for about 2 hours.

I like to fry the chicken in smaller batches, to sear and then cook.  This way the chicken stays tender.
Add to your favorite salad!
---